PEMBUATAN STRATEGI PROMOSI MELALUI DIRECT SELLING DAN MARKETING CREATIVE UNTUK MENINGKATKAN PENJUALAN PRODUK ANYAMAN BAMBU
Abstract
Kelompok Pengrajin Bambu desa Duwet merupakan usaha yang terbentuk secara resmi dalam wadah Usaha Peningkatan Pendapatan Keluarga Sejahtera (UPPKS) sejak tahun 2010, Berdasarkan hasil observasi, hasil penjualan mitra masih rendah disebabkan karena rendahnya diversifikasi produk, pemasaran yang terbatas, serta rendahnya pengetahuan dan keterampilan tenaga pemasaran. Tujuan dari pengabdian ini adalah untuk mengatasi permasalahan yang dihadapi oleh mitra agar dapat memaksimalkan penjualan. Metode pelaksanaan untuk mengatasi permasalahan yang ada yaitu dengan branstorming membuat design brosur, pamflet dan website serta pendampingan dan pelatihan menjadi tenaga marketing pada kelompok pengrajin anyaman bambu. Hasil dari kegiatan pengabdian menunjukkan peningkatan pengetahuan dan keterampilan mitra yang dibuktikan dengan kemampuan membuat brosur/pamflet produk, menjalankan sistem penjualan menggunakan website yang telah didesain oleh tim pengabdi. Dengan hasil tersebut diharapkan mitra dapat meningkatkan penjualannya
Keywords
Strategi Promosi; Direct Selling; Marketing Creative; Penjualan
References
Abrams, R. (2019). Don't get taken by multi-level marketing. USA Today.
Alturas, B. (2017). Direct selling: From door to door to e-commerce. Proceedings of the IADIS International Conference.
Brodie, S., Stanworth, J., & Wotruba, T. . (2019). Comparisons of salespeople in multilevel vs. Single level direct selling organizations. Journal of Personal Selling & Sales Management, 22(2).
Castleberry, S. B., & Shepherd, C. D. (2013). Effective interpersonal listening and personal selling. Journal of Personal Selling & Sales Management, 13(1), 35–49. https://doi.org/http://dx.doi.org/10.1080/08853134.1993.10753935
Gherasim, T. (2012). Sales promotion. Economy Transdisciplinarity Cognition, 15(2), 186–190.
Gupta, S. R. N. (2016). Direct selling and its benefits to the market place. Int. Res. Journal of Science & Engineering, 4(2), 57–64.
Ishaq, M. I. (2013). Marketing Strategy and business unit performance: Empirical evidence from Pakistani industries. Saarbrücken.
Langga, A., Kusumawati, A., & Alhabsji, T. (2021). Intensive distribution and sales promotion for improving customer-based brand equity (CBBE), re-purchase intention and word-of-mouth (WOM). Journal of Economic and Administrative Sciences, 37(4), 577–595. https://doi.org/10.1108/JEAS-03-2019-0041
Martowinangun, K., Sri Lestari, D. J., & Karyadi, K. (2019). PENGARUH STRATEGI PROMOSI TERHADAP PENINGKATAN PENJUALAN DI CV. JAYA PERKASA MOTOR RANCAEKEK KABUPATEN BANDUNG. Jurnal Co Management, 2(1), 139–152. https://doi.org/10.32670/comanagement.v2i1.162
Omar, N., & Mustaffa, C. . (2012). Development of a conceptual framework for studying communication competencies among direct sellers in Malaysia. Conference Paper of the 12th Asia-Pacific Conference Association for Business Communication.
Pratowohadi, T. (2020). The Effect of Product development and Promotion on Increasing in Sales volume at The Mentari Convection company in Klaten, Indonesia. International Journal Administration, Business and Organization, 1(3).
Schultz, D. E., & Block, M. P. (2014). Sales promotion influencing consumer brand preferences/purchases. Journal of Consumer Marketing, 31(3), 212–217. https://doi.org/10.1108/JCM-01-2014-0822
Uzochukwu, O. (2021). Direct selling strategies and customers loyalty in the Nigerian deposit money banks. International Journal of Business, Economics & Management, 4(1)
DOI:
https://doi.org/10.46576/rjpkm.v4i1.2043
Article Metrics
Abstract view : 131 times
PDF – 78 times
Refbacks
There are currently no refbacks.
Copyright (c) 2023 Fullchis Nurtjahjani, Joni Dwi Pribadi, Sanita Dhakirah, Kadek Suarjuna Batubulan, Annisa Taufika Firdausi

This work is licensed under a
Creative Commons Attribution-NonCommercial-ShareAlike 4.0 International License
.
Reswara: Jurnal Pengabdian Kepada Masyarakat telah terindex pada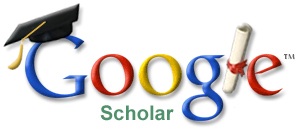 RESWARA : JURNAL PENGABDIAN KEPADA MASYARAKAT published by :
LEMBAGA PENGABDIAN KEPADA MASYARAKAT UNIVERSITAS DHARMAWANGSA
Alamat : Jl. K. L. Yos Sudarso No. 224 Medan
Kontak : Tel. 061 6635682 - 6613783  Fax. 061 6615190
Surat Elektronik : jpm_reswara@dharmawangsa.ac.id

Reswara : Jurnal Pengabdian kepada Masyarakat by Universitas Dharmawangsa is licensed under a Creative Commons Attribution-NonCommercial-ShareAlike 4.0 International License.
Based on a work at http://jurnal.dharmawangsa.ac.id/index.php/reswara/index.