LITERASI DIGITALISASI BISNIS BAGI UMKM DI KELURAHAN CIJOHO KECAMATAN KUNINGAN JAWA BARAT
Abstract
Digitalisasi UMKM saat ini menjadi aspek yang sangat penting, seiring dengan perkembangan zaman dan perubahan gayar hidup, dan perubahan metode transaksi jual beli menuntut UMKM untuk dapat menerapkan konsep digital dalam bisnisnya. Kelurahan Cijoho Kabupaten Kuningan adalah kelurahan di pusat Kabupaten Kuningan, dengan banyak potensi UMKM dengan jumlah pelanggan tetap tetapi mayoritas masih menggunakan metode bisnis konvensional. Metode yang digunakan dalam kegiatan ini adalah transfer pengetahuan, diskusi, Tanya jawab serta praktek langsung menggunakan aplikasi digital bisnis. Adapun pendekatan digitalisasi bisnis yang digunakan adalah marketing digital dengan memanfaatkan market place dan layanan online melalui aplikasi atau website. Hasil dari kegiatan ini peserta dapat memahami manfaat dan cara menggunakan aplikasi digital seperti market place dan layanan online dalam kegiatan bisnisnya
Keywords
UMKM, Digitalisasi Bisnis, Marketing Digital
References
Arianto, B. (2020). Pengembangan UMKM Digital di Masa Pandemi Covid-19. ATRABIS: Jurnal Administrasi Bisnis (e-Journal), 6(2), 233–247. https://doi.org/https://doi.org/10.38204/atrabis.v6i2.512
Chaffey, D. (2002). E-Business and E-Commerce Management Strategy Implementation and Practice. Prentice Hall.
Chaffey, D., & Ellis-Chadwick, F. (2012). Digital Marketing: Strategy, Implementation and Practice. Pearson Education.
Darwanto. (2013). PENINGKATAN DAYA SAING UMKM BERBASIS INOVASI DAN KREATIVITAS (STRATEGI PENGUATAN PROPERTY RIGHT TERHADAP INOVASI DAN KREATIVITAS). Jurnal Bisnis Dan Ekonomi, 20(2), 142 – 149. https://www.unisbank.ac.id/ojs/index.php/fe3/article/view/3159
Jemadu, L., & Prastya, D. (2022). Jumlah Pengguna Media Sosial Indonesia Capai 191,4 Juta per 2022. Suara.Com.
Pangestika, N. (2018). Studi Aplikatif Peningkatan Penjualan Menu Kategori Puzzle dan Plowhorse Melalui Suggestive Selling. Universitas Pendidikan Indonesia.
Purnomo, F. (2019). Program Ladit (Lapak Digital) : Optimalisasi Media Digital sebagai Wadah dalam Pengembangan Umkm di Madura. Jurnal Studi Manajemen Dan Bisnis, 6(2), 89–95. https://doi.org/10.21107/jsmb.v6i2.6687
Ryan, D., & Jones, C. (2009). Understanding digital marketing: marketing strategies for engaging the digital generation. Kogan Page.
Sanjaya, R., & Tarigan, J. (2009). Creative digital marketing : Teknologi berbiaya murah, inovatif, dan berdaya hasil gemilang. Elex Media Komputindo.
Sarfiah, S., Atmaja, H., & Verawati, D. (2019). UMKM Sebagai Pilar Membangun Ekonomi Bangsa. Jurnal REP (Riset Ekonomi Pembangunan), 4(2), 1–189. https://doi.org/10.31002/rep.v4i2.1952
DOI:
https://doi.org/10.46576/rjpkm.v4i1.1591
Article Metrics
Abstract view : 220 times
PDF – 114 times
Refbacks
There are currently no refbacks.
Copyright (c) 2023 Rina Masruroh, Yasir Maulana, Wachjuni, Iskandar

This work is licensed under a
Creative Commons Attribution-NonCommercial-ShareAlike 4.0 International License
.
Reswara: Jurnal Pengabdian Kepada Masyarakat telah terindex pada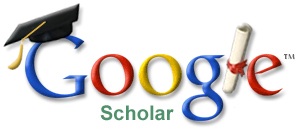 RESWARA : JURNAL PENGABDIAN KEPADA MASYARAKAT published by :
LEMBAGA PENGABDIAN KEPADA MASYARAKAT UNIVERSITAS DHARMAWANGSA
Alamat : Jl. K. L. Yos Sudarso No. 224 Medan
Kontak : Tel. 061 6635682 - 6613783  Fax. 061 6615190
Surat Elektronik : jpm_reswara@dharmawangsa.ac.id

Reswara : Jurnal Pengabdian kepada Masyarakat by Universitas Dharmawangsa is licensed under a Creative Commons Attribution-NonCommercial-ShareAlike 4.0 International License.
Based on a work at http://jurnal.dharmawangsa.ac.id/index.php/reswara/index.