PELATIHAN PENGGUNAAN PLATFORM DIGITAL SEBAGAI MEDIA PEMASARAN PADA UMKM KERUPUK KEMPLANG DESA LEMBAK
Abstract
Kegiatan pelatihan dan pendampingan penggunaan platform digital dilakukan sebagai bentuk pengabdian dosen Universitas Indo global Mandiri kepada masyarakat Kabupaten Muara Enim untuk membantu UMKM Kerupuk Kemplang Desa Lembak dalam mengembangkan jaringan, memperluas pemasaran, meningkatkan pengetahuan dan keterampilan melalui pembuatan akun media penjualan marketplace. Adanya perbedaan usia, latar belakang Pendidikan, hingga minimnya figure ahli menjadi kendala dalam penggunaan teknologi di Desa Lembak. Melalui kegiatan ini dilakukan pemaparan materi terkait perkembangan dunia perdagangan saat ini, penerapan e-Commerce yang semakin meningkat terutama sejak Pandemi Covid 19 melanda seluruh dunia, pelatihan penggunaan platform digital berupa pembuatan akun Shopee dan Tokopedia hingga pendampingan penggunaan akun tersebut sebagai penjual, mulai dari proses sign in hingga proses retur barang. Berdasarkan hasil evaluasi yang dilakukan melalui penyebaran kuesioner diperoleh respon positif dari kegiatan ini sehingga diharapkan kegiatan serupa dapat dilakukan secara berkala
Keywords
e-Commerce; Platform digital; UMKM
References
Ahmed, S., & Rasul, M. E. (2022). Social Media News Use and COVID-19 Misinformation Engagement: Survey Study. Journal of Medical Internet Research, 24(9), e38944. https://doi.org/10.2196/38944
Badan Pusat Statistika. (2021). Statistik E-Commerce 2021.
DeFilippis, E., Impink, S. M., Singell, M., Polzer, J. T., & Sadun, R. (2022). The impact of COVID-19 on digital communication patterns. Humanities and Social Sciences Communications, 9(1). https://doi.org/10.1057/s41599-022-01190-9
Ferreira Da Costa, A. B. (2021). Benefits and Barriers of E-Commerce in the context of a Pandemic Health Crisis-COVID-19.
Google; Temasek. (2022). e-Conomy Sea 2022.
Götzenbrucker, G., Griesbeck, M., & Preibisch, K. D. (2022). Qualitative Interviewforschung mit vulnerablen Gruppen: methodologische Reflexionen zum Einsatz von Präsenz-, Telefon-und Videotelefonie-Interviews in einem Forschungsprojekt zu Angst und Mobilität. http://www.qualitative-research.net/
Hackney, A., Yung, M., Somasundram, K. G., Nowrouzi-Kia, B., Oakman, J., & Yazdani, A. (2022). Working in the digital economy: A systematic review of the impact of work from home arrangements on personal and organizational performance and productivity. PLOS ONE, 17(10), e0274728. https://doi.org/10.1371/journal.pone.0274728
Kibria, M. G., Islam, T., Islam, M. T., Kabir, R., Ahmed, S., & Sultana, P. (2022). Stigma and its associated factors among patients with COVID-19 in Dhaka City: evidence from a cross-sectional investigation. PeerJ, 10. https://doi.org/10.7717/peerj.14092
Lara, L., Saracostti, M., & de-Toro, X. (2022). Adaptation and psychometric properties of the school engagement and contextual factors questionnaires for Covid-19 and post Covid-19 context. PLoS ONE, 17(9 September). https://doi.org/10.1371/journal.pone.0272871
Malay, B., & Kulkarni, P. (2022). Impact of COVID-19 on the Indian ICT Industry. CARDIOMETRY, 23, 699–709. https://doi.org/10.18137/cardiometry.2022.23.699709
Russo, E. F. A. K. C. D. M. R. (2022). The Tokyo 2020 Olympic Games: impacts of COVID-19 and digital transformation. Cad. EBAPER.BR, 20(2), 318–332.
Terwase, S., & Phd, U. (2021). An Exploration of the Ogoni People's Resistance in Nigeria: A Participatory Action Research Approach.
Tudor, C. (2022). Integrated Framework to Assess the Extent of the Pandemic Impact on the Size and Structure of the E-Commerce Retail Sales Sector and Forecast Retail Trade E-Commerce. Electronics (Switzerland), 11(19). https://doi.org/10.3390/electronics11193194
DOI:
https://doi.org/10.46576/rjpkm.v4i1.2504
Article Metrics
Abstract view : 104 times
PDF – 61 times
Refbacks
There are currently no refbacks.
Copyright (c) 2023 Faradillah, Leriza Desitama Anggraini, Endah Dewi Purnamasari, Muhammad Fadhiel Alie

This work is licensed under a
Creative Commons Attribution-NonCommercial-ShareAlike 4.0 International License
.
Reswara: Jurnal Pengabdian Kepada Masyarakat telah terindex pada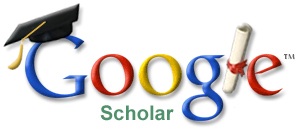 RESWARA : JURNAL PENGABDIAN KEPADA MASYARAKAT published by :
LEMBAGA PENGABDIAN KEPADA MASYARAKAT UNIVERSITAS DHARMAWANGSA
Alamat : Jl. K. L. Yos Sudarso No. 224 Medan
Kontak : Tel. 061 6635682 - 6613783  Fax. 061 6615190
Surat Elektronik : jpm_reswara@dharmawangsa.ac.id

Reswara : Jurnal Pengabdian kepada Masyarakat by Universitas Dharmawangsa is licensed under a Creative Commons Attribution-NonCommercial-ShareAlike 4.0 International License.
Based on a work at http://jurnal.dharmawangsa.ac.id/index.php/reswara/index.