BIMBINGAN TEKNIS APLIKASI RT RW NET UPAYA MENDUKUNG UMKM DIWILAYAH RW01 JAGAKARSA, JAKARTA SELATAN
Abstract
Layanan internet kini sudah menjadi kebutuhan yang utama dalam menunjang setiap kegiatan bermasyarakat tidak terkecuali dalam dunia pemasaran, dengan semakin meningkatnya jumlah pengguna internet setiap tahunnya menciptakan peluang untuk dapat memasarkan hasil produk dengan lebih baik, cepat dan murah. Para pelaku usaha Mikro Kecil dan Menengah membutuhkan pendampingan untuk meningkatkan branding dalam memasarkan produknya terutama penjualan dengan pemanfaatan platform marketplace, yang jangkauannya lebih luas dan murah. Salah satu bentuk dukungan untuk mereka adalah berasal dari akademisi yang berada dalam satu lingkungan sekitar ini merupakan hal penting dalam menanamkan akumulasi pengetahuan ke dalam ranah pengoperasian usaha baik produk maupun pemasaran. Metode yang digunakan dalam bimbingan teknis ini adalah persiapan, pelaksanaan, monitoring dan evaluasi serta membuat pelaporan. Tujuan dari kegiatan ini adalah terciptanya sebuah platform berbentuk website bagi para pelaku Usaha Mikro Kecil dan Menengah di lingkungan RW 01 Kelurahan Jagakarsa, terciptanya laporan kemajuan, laporan akhir serta artikel pengabdian masyarakat yang dapat bermanfaat bagi khalayak banyak. Keberadaan UMKM di wilayah sekitar kampus Insitut Bisnis dan Informatika 1957 menjadi sebuah jalinan yang sangat baik dan harus dilanjutkan untuk menjadi rencana ke depan di setiap kegiatan ini. Dampak dari kegiatan ini adalah para warga dapat menggunakan layanan internet dengan bijaksana dan lebih bermanfaat, bertambahnya wawasan untuk melakukan strategi promosi ataupun pemasaran melalui platform–platform yang ada di media sosial. Melalui diskusi dan feedback yang diberikan oleh para peserta adalah pelaksanaan kegiatan seperti ini bisa ditingkatkan dengan memberikan pelatihan–pelatihan yang lebih intensif terutama dalam pemanfaatan teknologi
Keywords
UMKM; Internet; Marketplace; Digital Marketing
References
Andika, A., Jennifer, J., Huang, J. C., & Sebastian, J. C. (2021). Analysis of Digital Marketing Adoption in Indonesian Micro, Small, and Medium Enterprises. Jurnal Manajemen Bisnis, 18(3), 308–328. https://doi.org/10.38043/jmb.v18i3.3173
Antonescu, D. (2020). Supporting Small and Medium Size Enterprises Through the Covid-19 Crisis in Romania. Central European Journal of
Geography and Sustainable Development, 2(1), 38–57. https://doi.org/10.47246/cejgsd.2020.2.1.4
Blongkod, H., & Rasjid, H. (2021). Effectiveness of Home Industry Activities in Building the Economy of the Community in Indonesia. 139–147.
Demirel, E., & Bayer, D. (2015). Establishment of Cooperation and Collaboration Platforms Between Universities and Industry To Improve Education Quality. The Online Journal of Quality in Higher Education-July, 2(July 2015).
Kovalenko, A., & Kuzmenko, Y. (2020). Online Marketing Impact on Micro-Enterprises: An Insight through Visibility in Search Engines. Management and Marketing, 15(1), 38–58. https://doi.org/10.2478/mmcks-2020-0003
Nugroho, A., & Eliyani. (2021). Framework to Sell Item in Online Marketplace in Indonesia. International Journal of Open Information Technologies, 9(1), 7.
OECD. (2020). The impact of the COVID-19 pandemic on jobs and incomes in G20 economies. ILO-OECD Paper Prepared at the Request of G20 Leaders Saudi Arabia's G20 Presidency 2020, 46.
Purwanto, H., Sidanti, H., & Kadi, D. C. A. (2021). Traditional Market Transformation Into Digital Market (Indonesian Traditional Market Research Library). International Journal of Science, Technology & Management, 2(6), 1980–1988. https://doi.org/10.46729/ijstm.v2i6.384
Rusdana, N. R., Choirani, S. J., & Friska, A. S. (2022). Digital Marketing Communication Strategy for Micro, Small and Medium Enterprises (MSMEs) in Business Competition. International Journal of Research and Applied Technology, 2(1), 163–168.
Soegoto, E. S., & Rahmansyah, M. R. (2018). Use of internet as product marketing media using internet marketing method. IOP Conference Series: Materials Science and Engineering, 407(1). https://doi.org/10.1088/1757-899X/407/1/012053
DOI:
https://doi.org/10.46576/rjpkm.v4i1.2380
Article Metrics
Abstract view : 79 times
PDF – 37 times
Refbacks
There are currently no refbacks.
Copyright (c) 2023 Syamsu Hidayat, Hafizah Rifiyanti, Silvana Syah, Ari Kurniawan, Rino Subekti

This work is licensed under a
Creative Commons Attribution-NonCommercial-ShareAlike 4.0 International License
.
Reswara: Jurnal Pengabdian Kepada Masyarakat telah terindex pada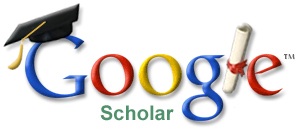 RESWARA : JURNAL PENGABDIAN KEPADA MASYARAKAT published by :
LEMBAGA PENGABDIAN KEPADA MASYARAKAT UNIVERSITAS DHARMAWANGSA
Alamat : Jl. K. L. Yos Sudarso No. 224 Medan
Kontak : Tel. 061 6635682 - 6613783  Fax. 061 6615190
Surat Elektronik : jpm_reswara@dharmawangsa.ac.id

Reswara : Jurnal Pengabdian kepada Masyarakat by Universitas Dharmawangsa is licensed under a Creative Commons Attribution-NonCommercial-ShareAlike 4.0 International License.
Based on a work at http://jurnal.dharmawangsa.ac.id/index.php/reswara/index.