PELATIHAN DAN PENDAMPINGAN DIGITAL MARKETING MELALUI PLATFORM SOSIAL MEDIA DAN MARKETPLACE BAGI UMKM KERAJINAN AKSESORIS
Abstract
UMKM di Indonesia rata-rata memiliki akar permasalahan yang sama, yaitu terkait dengan marketing dan permodalan. Selama masa pandemi kondisi ini diperparah dengan belum optimalnya strategi pemasaran digital. Adaptif dan inovatif menjadi kunci utama bagi UMKM untuk terus mengembangkan usahanya. UMKM Amaopi bergerak dibidang produksi dan penjualan produk aksesoris yang terbuat dari batu alam dan kain tenun etnis beberapa daerah di nusantara. Produk aksesoris Amaopi meliputi kalung, cincin, gelang, anting, bros juga produk strap masker dan hiasan bros masker. Permasalahan mitra adalah menurunnya omzet penjualan secara drastis di masa pandemi. Hal itu disebabkan karena masih rendahnya pengetahuan mitra terkait strategi digital marketing. Tujuan kegiatan pengabdian ini adalah untuk memberikan pemahaman yang memadai terkait konsep dan pendampingan praktis implementasi strategi digital marketing untuk meningkatkan omzet penjualan di masa pandemi covid-19. Metode pengabdian yang dilakukan menggunakan pelatihan dan pendampingan. Capaian keberhasilan mitra setelah kegiatan pelatihan dan pendampingan menunjukkan bahwa mitra UMKM telah mampu memahami konsep digital marketing dan mengimplementasikan strategi digital marketing dengan baik melalui platform media sosial dan marketplace.
Keywords
Marketplace; Media Sosial; Pemasaran Digital; UMKM
References
Absah, Y., Muchtar, Y. C., & Qamariah, I. (2018). Improving Performance of SMEs through Social Media Marketing Training. Advances in Economics, Business and Management Research (AEBMR), 46, 620–622. https://doi.org/10.2991/ebic-17.2018.99
Affandi, A., Sobarna, A., Erlangga, H., Onny Siagian, A., Purwanto, A., & Amin Effendy, A. (2020). Optimization of MSMEs Empowerment in Facing Competition in the Global Market during the COVID-19 Pandemic Time. Systematic Reviews in Pharmacy, 11(11), 1506–1515.
Chairi, Z., & Aprilyana, I. (2022). Peningkatan Produktifitas UMKM Melalui Pemanfaatan Digital Marketing di Kelurahan Tegal Sari I Kecamatan Medan Area. E-Dimas: Jurnal Pengabdian Kepada Masyarakat, 13(2), 344–349.
Chan, A., Suryadipura, D., & Kostini, N. (2022). BUSINESS ACCELERATION PROGRAM PADA PELAKU INDUSTRI PENGOLAHAN BAMBU SKALA USAHA MIKRO , KECIL , DAN MENENGAH (UMKM) DI SELAAWI, GARUT. Kumawula: Jurnal Pengabdian Kepada Masyarakat, 5(2), 278–286.
Chatterjee, S., & Kumar Kar, A. (2020). Why do small and medium enterprises use social media marketing and what is the impact: Empirical insights from India. International Journal of Information Management, 53(February), 102103. https://doi.org/10.1016/j.ijinfomgt.2020.102103
Kaniawati, K., Rismayani, Putri, A. M., Rahmawati, R., Mustika, K., & Nurahmadani, D. F. (2021). Marketing Strategy Model in Efforts to Maintain MSMEs during the Covid-19 Pandemic. Review of International Geographical Education Online, 11(5), 2406–2416. https://doi.org/10.48047/rigeo.11.05.141
Naufalin, Lina Rifda, 2020, "Tantangan pengembangan usaha mikro kecil menengah (UMKM) di Kabupaten Banyumas", Jurnal Ekonomi, Bisnis dan Akuntansi, Vol. 22, No. 1, hal. 95 - 102.
Purba, M. I., Simanjutak, D. C. Y., Malau, Y. N., Sholihat, W., & Ahmadi, E. A. (2021). The Effect of Digital Marketing and E-commerce on Financial Performance and Business Sustainability of MSMEs during COVID-19 Pandemic in Indonesia. International Journal of Data and Network Science, 5(3), 275–282. https://doi.org/10.5267/j.ijdns.2021.6.006
Reny, T. T., & Barreto, M. A. (2022). Xenophobia in the time of pandemic: othering, anti-Asian attitudes, and COVID-19. Politics, Groups, and Identities, 10(2), 209–232. https://doi.org/10.1080/21565503.2020.1769693
Saridakis, G., Idris, B., Hansen, J. M., & Dana, L. P. (2019). SMEs' internationalisation: When does innovation matter? Journal of Business Research, 96((2019)), 250–263. https://doi.org/10.1016/j.jbusres.2018.11.001
Sugiarti, Y., Sari, Y., & Hadiyat, M. A. (2020). E-Commerce untuk Meningkatkan Daya Saing Usaha Mikro Kecil dan Menengah (UMKM) Sambal di Jawa Timur. Kumawula: Jurnal Pengabdian Kepada Masyarakat, 3(2), 298. https://doi.org/10.24198/kumawula.v3i2.28181
Sultan, S., & Sultan, W. I. M. (2020). Women MSMEs in times of crisis: challenges and opportunities. Journal of Small Business and Enterprise Development, 27(7), 1069–1083. https://doi.org/10.1108/JSBED-06-2020-0226
Syaifullah, J., Syaifudin, M., Sukendar, M. U., & Junaedi, J. (2021). Social Media Marketing and Business Performance of MSMEs During the COVID-19 Pandemic. Journal of Asian Finance, Economics and Business, 8(2), 523–531. https://doi.org/10.13106/jafeb.2021.vol8.no2.0523
Taiminen, H. M., & Karjaluoto, H. (2015). The usage of digital marketing channels in SMEs. Journal of Small Business and Enterprise Development, 22(4), 1–25.
Umar, A., Sugiharto, S., & Hartanto, H. (2020). Improving the Business Performance of SMEs through Digital Marketing Training. International Journal of Innovation, Creativity and Change, 12(8), 279–293.
VaculÄíková, Z., TuÄková, Z., & Nguyen, X. T. (2020). Digital Marketing Access as a Source of Competitiveness in Traditional Vietnamese Handicraft Villages. Innovative Marketing, 16(1), 1–10. https://doi.org/10.21511/im.16(1).2020.01
Wijaya, N. P. N. P., & Padmanegara, O. H. (2021). Digital Marketing education as a Strategy to Get New Opportunities: A Geographical Case Study on Indogarment MSMEs, Indonesia. Review of International Geographical Education, 11(1), 740–745. https://doi.org/10.33403/rigeo.800614
DOI:
https://doi.org/10.46576/rjpkm.v4i1.2359
Article Metrics
Abstract view : 106 times
PDF – 54 times
Refbacks
There are currently no refbacks.
Copyright (c) 2023 Fidelis Arastyo Andono & Muhammad Wisnu Girindratama

This work is licensed under a
Creative Commons Attribution-NonCommercial-ShareAlike 4.0 International License
.
Reswara: Jurnal Pengabdian Kepada Masyarakat telah terindex pada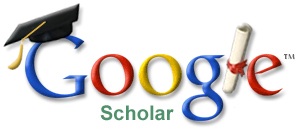 RESWARA : JURNAL PENGABDIAN KEPADA MASYARAKAT published by :
LEMBAGA PENGABDIAN KEPADA MASYARAKAT UNIVERSITAS DHARMAWANGSA
Alamat : Jl. K. L. Yos Sudarso No. 224 Medan
Kontak : Tel. 061 6635682 - 6613783  Fax. 061 6615190
Surat Elektronik : jpm_reswara@dharmawangsa.ac.id

Reswara : Jurnal Pengabdian kepada Masyarakat by Universitas Dharmawangsa is licensed under a Creative Commons Attribution-NonCommercial-ShareAlike 4.0 International License.
Based on a work at http://jurnal.dharmawangsa.ac.id/index.php/reswara/index.