PELATIHAN AQUASCAPE UNTUK KELOMPOK PEMUDA DAN MAHASISWA MUHAMMADIYAH "AL MUFLIKHUN†JETAK LOR DESA MULYOAGUNG
Abstract
Kelompok Pemuda dan Mahasiswa Muhammadiyah "Al Muflikhun†Jetak lor Desa Mulyoagung, adalah salah satu lembaga pendidikan yang berbasis pesantren di bawah binaan Ranting Muhammadiyah Jetak Lor desa Mulyo agung. Salah satu problem yang dihadapi Kelompok Pemuda dan Mahasiswa Muhammadiyah "Al Muflikhun†yaitu persoalan pendanaan untuk menggerakan organisasi dan peningkatan sumber daya manusia sebagai bekal kemandirian nanti. Kegiatan pengabdian pada masyarakat dilakukan untuk  meningkatkan kemampuan anggota kelompok Al Muflikhun di bidang perikanan melalui pelatihan aquascape, sehingga dapat menjadi peluang usaha untuk menyelesaikan permasalahan tersebut, di kota Malang, peminat dan pembeli aquascape masih jarang dijumpai, sehingga bisnis ini cukup menjanjikan. Kegiatan pelatihan aquascape kepada Kelompok Pemuda dan Mahasiswa Muhammadiyah "Al Muflikhun†membuka peluang kelompok untuk berwirausaha, sehingga bisa menopang pendanaan organisasinya. Selain itu kegiatan ini dapat digunakan sebagai cara untuk memperkenalkan kepada masyarakat tentang aquascape dan dunia perikanan pada umumnya
Keywords
Aquascape, Al Muflikhun, Kemandirian
References
Arif A S M, Nusrat S, Uddin D M S, Alam D M T and Mia M R 2018 Hobbyist's preferences and trends in aquarium fish business at Sylhet Sadar Upazila, Bangladesh Int. J. Fish. Aquat. Stud. 6 392–8
Ayu, S. and Bachrudin, A.A., 2022. Analysis Of the Effectiveness of Muhammadiyah, Ciledug Branch, Tangerang City In The Membership Caderization Process. Al-Risalah: Jurnal Studi Agama dan Pemikiran Islam, 13(1), pp.223-234.
Cracknell, M. White, S. Pahl, W. Nichols, & M. Depledge. (2015). Marine Biota and Psychological Well-Being: A Preliminary Examination of Dose-Response Effects in an Aquarium Setting. Environ. Behav., 48(10):1242-1269.
Mohammad, M.A.B., Abas, S.N., Zakariah, M.I. and Sheriff, S.M., 2021, October. Aquascape ornamental industry in Malaysia: A perspective review. In IOP Conference Series: Earth and Environmental Science (Vol. 860, No. 1, p. 012044). IOP Publishing.
Pramadana, M.H., Rivai, M. and Pirngadi, H., 2021. Sistem Kontrol Pencahayaan Matahari pada Aquascape. Jurnal Teknik ITS, 10(1), pp.B15-B21.
Priono, Bambang & Satyani, Darti. (2012). Penggunaan Berbagi Jenis Fiter Untuk Pemeliharaan Ikan Hias Air Tawar Di Akuarium. Jurnal Media Akuakultur, 7(2), 76-84.
Raharjo, S., Kurniawan, E. and Nurcahya, E.D., 2018. Sistem Otomatisasi Fotosintesis Buatan Pada Aquascape Berbasis Arduino. KOMPUTEK, 2(1), pp.39-49.
Suyanata, Laurence. (2007). Aquarium Aquascaping. Aquarista Offset. Jakarta
Widjaja, T., 2013. Aquascape: pesona taman dalam akuarium. AgroMedia.
Williams, S.L., Crafton, R.E., Fontana, R.E., Grosholz, E.D., Pasari, J., Zabin, C., 2012, Aquatic Invasive Species Vector Risk Assessments: A Vector Analysis of the Aquarium and Aquascape ('Ornamental Species') Trades in California. Final report. Submitted to the California Ocean Science Trust
DOI:
https://doi.org/10.46576/rjpkm.v3i2.1915
Article Metrics
Abstract view : 330 times
PDF – 317 times
Refbacks
There are currently no refbacks.
Copyright (c) 2022 Hariyadi & Soni Andriawan

This work is licensed under a
Creative Commons Attribution-NonCommercial-ShareAlike 4.0 International License
.
Reswara: Jurnal Pengabdian Kepada Masyarakat telah terindex pada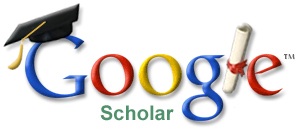 RESWARA : JURNAL PENGABDIAN KEPADA MASYARAKAT published by :
LEMBAGA PENGABDIAN KEPADA MASYARAKAT UNIVERSITAS DHARMAWANGSA
Alamat : Jl. K. L. Yos Sudarso No. 224 Medan
Kontak : Tel. 061 6635682 - 6613783  Fax. 061 6615190
Surat Elektronik : jpm_reswara@dharmawangsa.ac.id

Reswara : Jurnal Pengabdian kepada Masyarakat by Universitas Dharmawangsa is licensed under a Creative Commons Attribution-NonCommercial-ShareAlike 4.0 International License.
Based on a work at http://jurnal.dharmawangsa.ac.id/index.php/reswara/index.