MEMBANGUN JEJARING BISNIS SEBAGAI UPAYA MENUMBUHKAN KESADARAN JIWA BERWIRAUSAHA DI STT SAMUEL ELIZABETH
Abstract
Dalam era digital membangun jejaring bisnis merupakan suatu kebutuhan pasar khususnya dalam lingkungan di STT Samuel Elizabeth. Kurangnya pemahaman akan pentingnya jejaring bisnis membuat mereka tidak memiliki orientasi yang cukup untuk menjadi bekal daya saing mereka dimasa mendatang. Adapun yang menjadi tujuan PkM ini ialah menumbuhkan kesadaran jiwa berwirausaha bagi para mahasiswa STT Samuel Elizabeth untuk selalu peka sesuai dengan perkembangan zamannya. Metode yang digunakan ialah metode penyuluhan melalui zoom online.  Hasil kegiatan PkM ini ialah tingkat pemahaman mereka akan pentingnya membangun jejaring bisnis membuat mereka menjadi sadar bahwa kesuksesan itu tidak hanya diraih dari bekerja saja, akan tetapi juga dapat diraih dengan membangun hubungan bisnis yang baik dengan orang lain sehingga tidak hanya berdampak dari sisi kemampuan diri yang meningkat tetapi kemampuan bisnis juga berpotensi untuk meningkat. Dengan demikian, jaringan mitra bisnis ini dapat menjadi pilihan hidup mereka selain berkerja, yang dimana jaringan mitra bisnis yang terus menerus diperbaharui sebagai kekuatan budaya digital mampu memberikan dampak multiplikasi yang signifikan terhadap diri sendiri, bisnis maupun pereknomian negara.
Keywords
Budaya Digital, Jejaring Bisnis, Literasi Digital, Kemampuan Digital
References
Banalieva, E. R., & Dhanaraj, C. (2019). Internalization theory for the digital economy. Journal of International Business Studies, 50(8), 1372–1387. https://doi.org/10.1057/s41267-019-00243-7
Casillas, J. C., Barbero, J. L., & Sapienza, H. J. (2015). Knowledge acquisition, learning, and the initial pace of internationalization. International Business Review, 24(1), 102–114. https://doi.org/10.1016/j.ibusrev.2014.06.005
Eiriz, V., Gonçalves, M., & Areias, J. S. (2017). Inter-organizational learning within an institutional knowledge network. European Journal of Innovation Management, 20(2), 230–249. https://doi.org/10.1108/ejim-11-2015-0117
Hofacker, C., Golgeci, I., Pillai, K. G., & Gligor, D. M. (2020). Digital marketing and business-to-business relationships: a close look at the interface and a roadmap for the future. European Journal of Marketing, 54(6), 1161–1179. https://doi.org/10.1108/EJM-04-2020-0247
O'Cass, A., & Sok, P. (2014). The role of intellectual resources, product innovation capability, reputational resources and marketing capability combinations in firm growth. International Small Business Journal: Researching Entrepreneurship, 32(8), 996–1018. https://doi.org/10.1177/0266242613480225
Peronard, J. P., & Brix, J. (2019). Organizing for inter-organizational learning in service networks. Learning Organization, 26(3), 276–288. https://doi.org/10.1108/TLO-08-2018-0137
Ricciardi, F., Zardini, A., & Rossignoli, C. (2018). Business network commons and their fragilities: Emerging configurations of local organizational fields. Journal of Business Research, 89(January), 328–335. https://doi.org/10.1016/j.jbusres.2018.01.005
Ritala, P., Golnam, A., & Wegmann, A. (2014). Coopetition-based business models: The case of Amazon.com. Industrial Marketing Management, 43(2), 236–249. https://doi.org/10.1016/j.indmarman.2013.11.005
Wegner, D., & Koetz, C. (2016). The influence of network governance mechanisms on the performance of small firms. International Journal of Entrepreneurship and Small Business, 27(4), 463–479. https://doi.org/10.1504/IJESB.2016.075015
Yeow, A., Soh, C., & Hansen, R. (2018). Aligning with new digital strategy: A dynamic capabilities approach. Journal of Strategic Information Systems, 27(1), 43–58. https://doi.org/10.1016/j.jsis.2017.09.001
DOI:
https://doi.org/10.46576/rjpkm.v3i2.1855
Article Metrics
Abstract view : 196 times
PDF – 380 times
Refbacks
There are currently no refbacks.
Copyright (c) 2022 Friska Mastarida

This work is licensed under a
Creative Commons Attribution-NonCommercial-ShareAlike 4.0 International License
.
Reswara: Jurnal Pengabdian Kepada Masyarakat telah terindex pada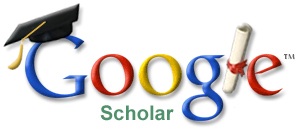 RESWARA : JURNAL PENGABDIAN KEPADA MASYARAKAT published by :
LEMBAGA PENGABDIAN KEPADA MASYARAKAT UNIVERSITAS DHARMAWANGSA
Alamat : Jl. K. L. Yos Sudarso No. 224 Medan
Kontak : Tel. 061 6635682 - 6613783  Fax. 061 6615190
Surat Elektronik : jpm_reswara@dharmawangsa.ac.id

Reswara : Jurnal Pengabdian kepada Masyarakat by Universitas Dharmawangsa is licensed under a Creative Commons Attribution-NonCommercial-ShareAlike 4.0 International License.
Based on a work at http://jurnal.dharmawangsa.ac.id/index.php/reswara/index.