P-ISSN : 2776-7027
E-ISSN : 2723-0538
Syntax: Journal of Software Engineering, Computer Science and Information Technology adalah Jurnal ilmiah yang dikelola dan diterbitkan oleh Program Studi Rekayasa Perangkat Lunak, Fakultas Teknik dan Ilmu Komputer, Universitas Dharmawangsa, Medan, Indonesia.  Jurnal Syntax tebit 2 kali setahun pada bulan Juni dan Desember. Jurnal ini membahas tentang topik-topik yang berkenaan dengan bidang rekayasa perangkat lunak, ilmu komputer, sistem informasi, teknologi informasi dan komunikasi.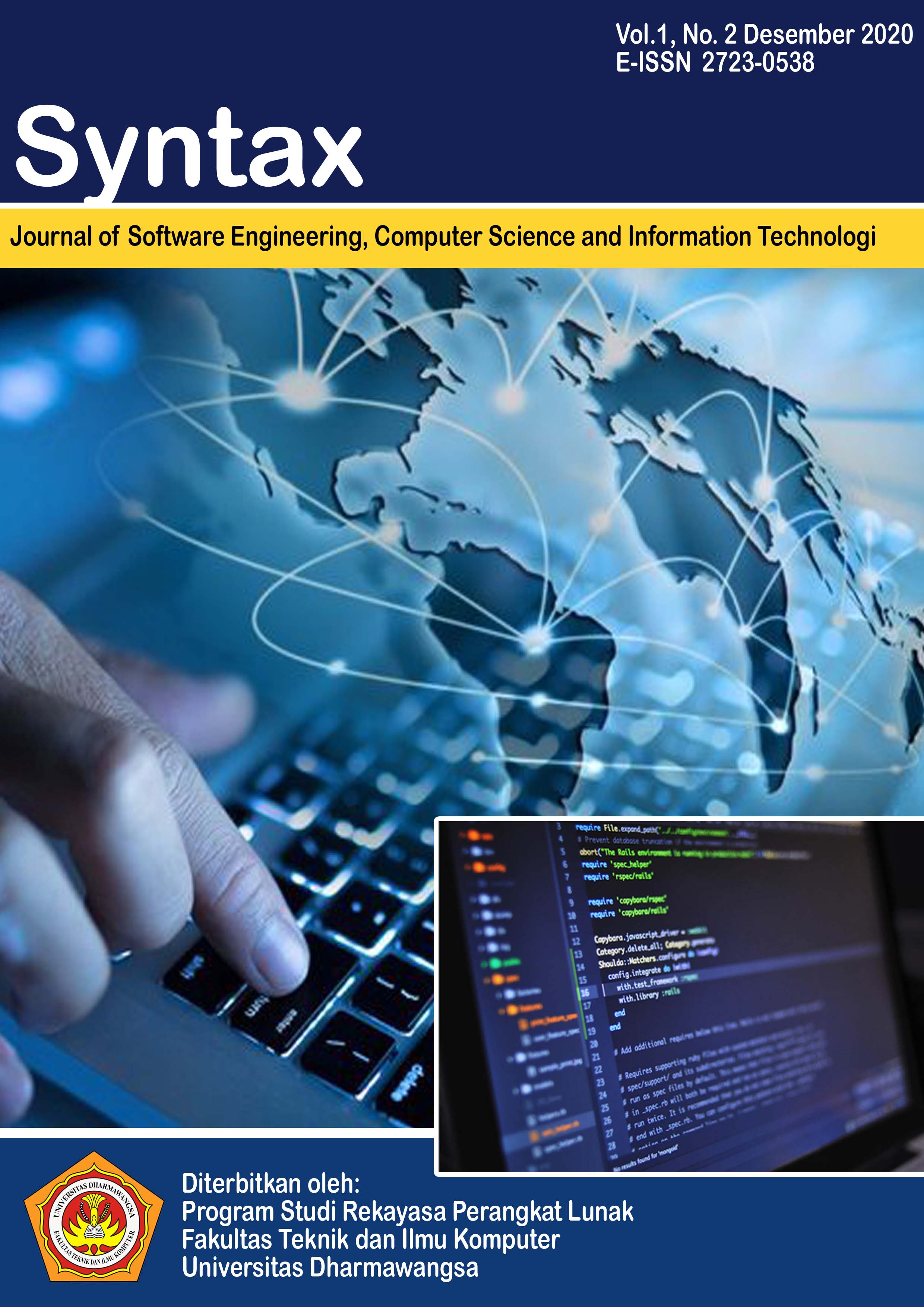 Announcements
Call for Papers

Call for papers Vol.2, No.1 - Juni 2021 

Bapak/Ibu dosen, peneliti dan mahasiswa, Jurnal Syntax menerima artikel untuk diterbitkan pada Vol.2 No.1 Juni 2021, silahkan cek author guidlines dan template jurnal untuk mengirimkan artikel, Terima kasih..




 

Posted: 2021-05-27
More...

Call for Papers

Call for Papers Jurnal Syntax Vol.1, No.1 Juni 2020
Posted: 2020-06-12
More...
Vol 2, No 2 (2021): Desember 2021
Table of Contents
Articles