EDUCATION VALUE ISLAMIC CHARACTER IN THE FIVE TOWERS COUNTRY FILM
Abstract
This research is a descriptive study with a qualitative approach to Content Analysis techniques ( qualitative content analysis ). Subject of research is a film of State Lima Tower bouquet Ahmad ceremony. This study aims to reveal the value of Islamic character contained in the Five Towers Film . From the results of research that there are many educational values in the film, namely: Having a spirit of change, Integrity, Unyielding, Tolerance, Great Soul, Cooperation, creative and Independent.
Keywords
Islamic Character Education, Five Towers State Film
References
Din Syamsudin, (2004). Pendidikan Budi Pekerti, Jakarta Selatan : Al-Mawardi Prima.
Daulay, Haidar Putra, Nurgaya Pasa. (2016). Pendidikan Karakter. Medan: Manhaji.
Eriyanto, (2015). Pengantar Metodologi Untuk Penelitian ilmu Komunikasi dan Ilmu-Ilmu Sosial Lainyya, Prenamedia Group: Jakarta.
Lickona, Dkk. (1999). Buil-ding Character in Schools – Practical Ways to Bring Moral Instruction to Life. San Fransisco: Jossey-Bass a Wiley Imprint.
Kemendiknas, (2010). Pengembangan Pendidikan Budaya dan Karakter Bangsa. Jakarta: Depdiknas.
Usiono, (2015). Filsafat Pendidikan Islam. Bandung : Citapustaka Media.
Syafaruddin, (2017). Sosiologi Pendidikan. Medan : Perdana Publishing.
Salahuddin Anas, Irwananto Alkrienciehie. (2013). Pendidikan Karakter Pendidikan Berbasis Agama & Budaya Bangsa. Bandung: Pustaka Setia.
Article Metrics
Abstract view : 80 times
PDF – 93 times
Refbacks
There are currently no refbacks.
Copyright (c) 2020 Almufida: Jurnal Ilmu-Ilmu Keislaman
Indexed by: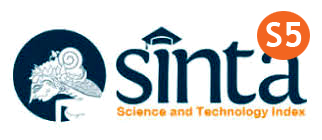 JURNAL Almufida by Fakultas Agama Islam Universitas Dharmawangsa Medan is licensed under a Creative Commons Attribution-NonCommercial-ShareAlike 4.0 International License.