THE EFFECT OF ELECTRONIC MEDIA ON MUSLIM YOUTH CHARACTER (Study in East Ledong Village, West Ledong Village and Padang Sipirok Village, Aek Ledong District, Asahan Regency)
Abstract
This study aims to describe how the influence of electronic media on the formation of Muslim youth characters in Aek Ledong District, Asahan Regency. This research method is descriptive with a quantitative approach. The results showed that electronic media had an effect on the character formation of Muslim youth in Aek Ledong District. In practice, the influence of electronic media occurs through cellphones in the process of character building. The majority of Muslim youth use mobile phones because they are considered easy in delivery and learning. But besides that, there are still many young people who have difficulty in finding information about character building, so they still need guidance from adults to get used to using electronic media.
Keywords
Keywords: Character, Media, Electronics, Muslim Youth
References
Mubin Syah, Learning Psychology, (Jakarta: PT. Rajagrafindo Persada, 2003)
Muhyidin Albarobis, Educating the Nation's Generation (PT. Pustaka Insan Madani, 2012) p.106-107
Ministry of Religion, the Qur'an and its translation
Azhar Arsyad, Learning Media , (Jakarta: PT Rajagrafindo Persada, 2011)
Arief S. Sadiman, Educational Media: Understanding, Development, and Utilization,
(Jakarta: PT Rajagrafindo Persada, 2010)
Big Indonesian Dictionary (KBBI), http://kbbi.web.id/elektronik, 2021
Language Center of the Ministry of National Education, Big Indonesian Dictionary, Jakarta : Gramedia, 2008
Amirulloh Syabrini, Smart Book of Character Education
Anderson 2012. Active Learning (Theory and Assessment) Bandung: PT. Teenagers, p.24
Wawan Kuswandi. 1996, Mass Communication An Analysis of Television Media Jakarta: Rhineka Cipta 1996. Onong Uchana Effendy, p. 15
Article Metrics
Abstract view : 1 times
PDF – 5 times
Refbacks
There are currently no refbacks.
Copyright (c) 2022 Almufida: Jurnal Ilmu-Ilmu Keislaman
Indexed by: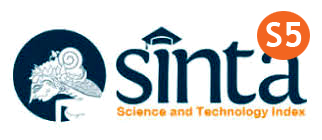 JURNAL Almufida by Fakultas Agama Islam Universitas Dharmawangsa Medan is licensed under a Creative Commons Attribution-NonCommercial-ShareAlike 4.0 International License.