THE ROLE OF THE KEPUL APPLICATION IN MANAGING WASTE FORMS OF SOCIAL CONSTRUCTION TECHNOLOGY IN NEW MEDIA
Abstract
Technology is something that cannot be separated from the life of modern society today. Technology is here to help humans in carrying out their daily activities. Whether hummans are the creators of technology,or technology forms hummans in such a way.This question is tried to be answered by the Social Construction Theory of Technology, this theory holds that humans determine technology. Social construction is a condition where people need and make technology because it is based on their social needs. This means that humans and technology can never be separated. Humans will continue to need technology and innovate to create new technologies to facilitate all activities of human life. The presence of online cleaning service applications, as a concrete example of the implementation of technological social construction in the media bar, where online cleaning service applications such as KEPUL were created as a solution for the community to overcome the problem of houses full of used goods that are no longer suitable for use so that they make the house look grubby and bushy. With this kepul application, it will be easier and faster to sell used goods so that they make money.
Keywords
technology, social construction technology, new media, online cleaning service application
References
Arianto.S. (2016). Use of New Media in Farmers & Fishermen Communities. Jakarta : Aptika IKP Research and Development Center, Agency for Research and Development of Resources Ministry of Communication and Information of the Republic of Indonesia.
Bijker, Wiebe. (1995). Of bicycles, bakelites, and bulbs: Toward a theory od sociotechnical change. Cambridge, MA: MIT Press.
Bijker, Wiebe E. and Pinch, Trevor J. (1987). The Social Construction of Technological System : New Direction in The Sociology and History of Technology.
Bungin, M. Burhan. (2014). Sociology of Communication, Theory, Pradigma and Discourse Communication Technology in Society. Jakarta: Kencana Prenadamedia Group.
Kepul Medan Indonesia, https://www.kepul.com/about/ (Accessed on January 1st 2022).
Jogiyanto, HM. (2001). Understanding Applications and Its Development. Yogyakarta: Andi offset.
Klein, HK, & Kleinmann, DL (2014). The Social Construction of Technology: Structural Considerations, 27(1), 28-52.
McLuhan, Marshall, (1994). Understanding Media: The Extension of Man. London: The MIT Press.
McQuail, Deniz. (1994). Mass Communication Theory, Second Edition. (translated by: Agus Dharma and Aminuddin Ram). Jakarta: Erlangga.
Postman, Neil. (1992). Technopoly The Surrender of Culture to Technology. United States: Vintage Books.
Salaz, K., Hodson, T., & Davey, CJ (2010). New Media and The Courts: The Current Status and a Look at The Future. Papers.Ssrn.Com.Retrieved from http://papers.ssrn.com/sol3/papers.cfm?abstract_id=1666332.
Solomon, Michael R and Tracy L. Tuten. (2011) Social Media Marketing. UK: SAGE
Moleong, LJ (2018). Qualitative Research Methodology. (Revised Edition, Issue 38). Bandung: PT Pemuda Rosdakarya.
Morrisan, (2019). Qualitative Research. (Issue 1, Issue 1). Jakarta: Prenada Media.
Yusuf, AM (2016). Research Methods: Qualitative, Quantitative, and Combined Research. (Issue 1, Issue 4). Jakarta: Prenada Media.
Neuman. WL (2019). Social Research Methodology: Qualitative and Quantitative Approach (Issue7, Issue 1). Jakarta: PT Index.
Rosyada, D. (2020). Qualitative Research For Educational Sciences. (Issue 1, Issue 1). Jakarta: Prenada Media.
Yousefikhah, S. (2017). Sociology of innovation: Social construction of technology perspective. AD-Minister, (June), 31-43. https://doi.org//10.17230/ad-minister.30.2.
Article Metrics
Abstract view : 8 times
PDF – 6 times
Refbacks
There are currently no refbacks.
Copyright (c) 2022 Almufida: Jurnal Ilmu-Ilmu Keislaman
Indexed by: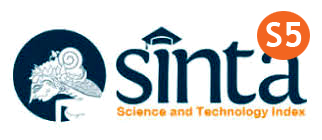 JURNAL Almufida by Fakultas Agama Islam Universitas Dharmawangsa Medan is licensed under a Creative Commons Attribution-NonCommercial-ShareAlike 4.0 International License.