COMPETENCE OF EDUCATORS IN THE QURAN (THEMATIC INTERPRETATION APPROACH)
Abstract
ABSTRACT
Education in Islam is global acclimatization, which includes authoritative teachings, and the educator is not only an educator but is appropriate acclimatization to Islamic teachings. Students have strong abilities so that they can realize their respective capacities. Then educators are one of the most urgent components in an education system. Because educators are a connecting line to achieve the goals set by students and other related components. educators have muhtasyam degrees. Educators are expected to be good examples and can provide role models for students and can foster and encourage students in achieving their goals.  
Keywords
Educator and the Koran
References
Ahmad, Nurwadjah EQ, Interpretation of Educational Verses, (Bandung: Marja, 2007).
Ahmad Tafsir, Educational Science in Islamic Perspective, (Bandung: Teenagers
Rosdakarya, 1992)
As-Shabuni, Muhammad Ali, Shafwat At-Tafasir Juz 3,
(Lebanon: Dar Al-Fikr, 2001 )
Hamka, Tafsir Al-Azhar Juz 29, (Jakarta: Panjimas Library, 2002)
Daryanto, Competency Standards and Performance Assessment of Professional Teachers,
(Yogyakarta: Gava Media, 2013)
Hamka, Tafsir Al-Azhar Juz 29, (Jakarta: Panjimas Library, 2002)
Mulyasa, Competency Standards and Teacher Certification, (Bandung: Pt. Remaja
Rosdakarya, 2013)
Muhaimin. (2005). Development of School Islamic Religious Education Curriculum,
Madrasas, and Universities. Jakarta: Raja Grafindo Persada.
Nanang Gojali, Humans, Education and Science, (Jakarta: Rinekacipta, 2004).
Jeju Musfah, Improving Teacher Competence Through Training and Resources
Learning Theory and Practice, (Jakarta: Prenada Media, 2015)
Government Regulation of the Republic of Indonesia Number 74 of 2008
Law No. 14 of 2005 concerning Teachers and Lecturers, Law No. 20 of 2003, (Jakarta: Sinar Graphic, 2004)
Syaefudin, Teacher Professional Development, (Bandung: Alfabeta, 2010)
Sayyid Quthub, Tafsir Fi Zhilalil Quran Volume II, (Jakarta: Gema Insani, 2004).
Soetjipto, Teaching Profession, (Jakarta: Rineka Cipta, 2000)
Sukarno, The Foundation for Conceptual Education and Its Application, (Jakarta: Raja Grafindo
Persada, 2009)
Ramayulis. (2009). Islamic Education Philosophy. Jakarta: Your Majesty.
Roestiyah, Problems in Teacher Training, (Jakarta: Bina Aksara, 2002)
Http://Repository.Radenintan.Ac.Id/12257/
Yunus, M. (1990). Arabic Dictionary. Jakarta: Pt. Hidakarya
Zakiah Darajat, Islamic Education Science, (Jakarta: Bumi Aksara, 1992)
Zakiah Darajat, Teacher Personality, (Jakarta: Bulan Bintang, 1990)
Article Metrics
Abstract view : 39 times
PDF – 12 times
Refbacks
There are currently no refbacks.
Copyright (c) 2021 Almufida: Jurnal Ilmu-Ilmu Keislaman
Indexed by: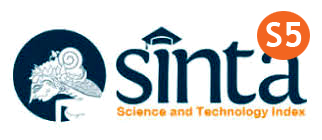 JURNAL Almufida by Fakultas Agama Islam Universitas Dharmawangsa Medan is licensed under a Creative Commons Attribution-NonCommercial-ShareAlike 4.0 International License.