Warta Dharmawansa : Journal of Dharmawangsa University is a journal that published by Dharmawangsa University Sumatera Utara Medan Indonesia. 
A B C D E F G H I J K L M N O P Q R S T U V W X Y Z All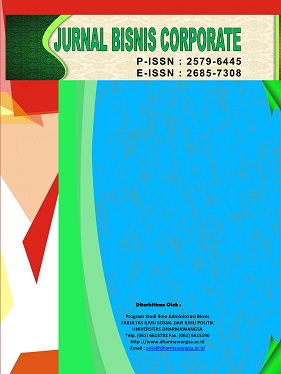 Bisnis Corporate
This journal contains scientific articles about the social and political science written by college lecturer at Dharmawangsa University Medan Faculty of Social Sciences Politics. Hopefully this journal provides information for the community and useful for the development of insight, science improvement for all of us and our devotion to Allah SWT.
View Journal | Current Issue | Register
Bisnis Net
This journal is a collection of scholarly work of faculty of economics lecturer dharmawangsa university, as a form of published research. hopefully can increase our science together and improve the insight into the world of education, especially in the field of Economics.